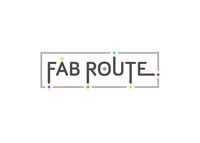 The Fab Routes - Digital Skills to promote EU cultural routes
THE FAB ROUTES is a KA2 project co-funded by the Erasmus + Programme to enhance EU Cultural Routes by designing an innovative educational module to improve their members skills in relation to Cultural Heritage Management and sustainable tourism.
The main objective of the Training Week in Rimini is to test the training methodology elaborated in Intellectual Output 2 on Cultural Routes officers and members, in order to improve their skills in all areas identified during the implementation of the project.
The Training Methodology will assist Cultural Routes officers to upgrade and update their skills through an innovative training based on blended sessions of formal and informal education, interactive lessons and case studies. The expertise of each Cultural Route involved in a particular kind of heritage will contribute to the development of tailored case studies.
On one side, the training is planned to test the effectiveness of the methodology but on the other, it will be an international learning activity through which the operators working in 6 European Cultural Routes will have a real possibility to improve those skills and competencies that were detected as essential to make their work more efficient.
The training will be organized in Rimini between the 23rd and 27th of May, divided in 8 teaching modules lasting 3 hours each (see the Program and Training Pack for detail information):
Networking cooperation and participation (business partners), in charge of the Route of the Olive Tree
Cultural Brand Image and Marketing, in charge of European Routes of Emperor Charles V
Governance and member's participation, in charge of the European Route of Jewish Heritage - AEPJ
Networking cooperation and participation (institutions), in charge of VIA REGIA
Digital innovation for cultural heritage, in charge of the Phoenician's Route
Team work development "Geocaching around Rimini historic centre", organized by the Centre for Advanced Studies in Tourism (CAST)
Promotion of citizen's participation, in charge of ATRIUM
Study visit in Forlì organized by ATRIUM
After the evaluation, the methodology might be used by all other Cultural Routes of the Council of Europe, creating an important transferability potential.