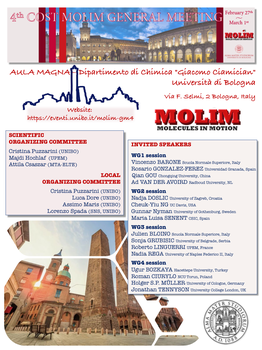 NEW!
The final program and the Book of Abstracts are now online!
(Please, check the "Program & Abstracts" page)
The POSTER is now available: download it!!
(see bottom of this page)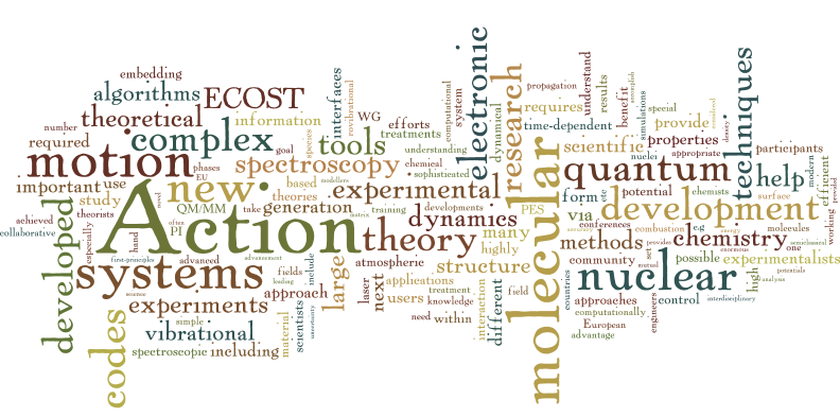 The MOLIM action involves experimentalists and theoreticians working on molecules, clusters, polymers and biological systems in the gas and condensed phases. The systems are studied by means of energy- and time-resolved methods.
The General Meeting is an opportunity to address the cutting-edge developments in theory and experimental techniques that have occurred in recent years and that have helped unravelling the complex structural, spectroscopic and dynamical behaviour of the systems of interest.