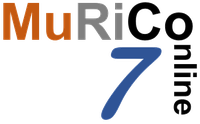 The aim of the conference is to present and review the latest achievements in the modeling, testing, design, control, and health monitoring of masonry structures strengthened with composite materials. 
Our goal is to bring together experts in the field of masonry strengthening with composite materials, to foster learning, inspiration and share newly developed approaches and innovative research. 
The Conference is organized by AICO (the Italian Association of fibrous composites for the construction industry, established in 1996, www.aico-compositi.it) and virtually hosted by the University ALMA MATER of Bologna, with the patronage of the Department of Civil, Chemical, Environmental, and Materials Engineering (DICAM, www.DICAm.unibo.it), the Department of Architecture (DA, www.da.unibo.it) and the International Union of Laboratories and Experts in Construction Materials, Systems, and Structures (RILEM, www.rilem.net). 
MuRiCo is a community dedicated to the development of composite materials for the reinforcement of masonry structures. At the MuRiCo conference, participants from academic and commercial organizations show their latest projects, learn from qualified researchers, and collaborate. We have a thriving, highly open community that you will find very engaging and eager.
In 1996 the Italian association of fibrous composites for the construction industry was born, briefly named AICO. At that time AICO was the first Italian association to encourage scientific and industrial research for the development of composite materials in the building and construction industry.
The association then promotes dialogue between researchers from the scientific community by periodically organizing the MuRiCo conference: Reinforced Masonry with Composites