Bonding Beyond Boundaries
International Conference
ESA RN05 Mini Mid Term Meeting
We are glad to announce the official agenda of the conference
Location: Palazzo Hercolani, Strada Maggiore 45, Bologna 
Dates: Monday August 28th 2023
Central European Time (CET)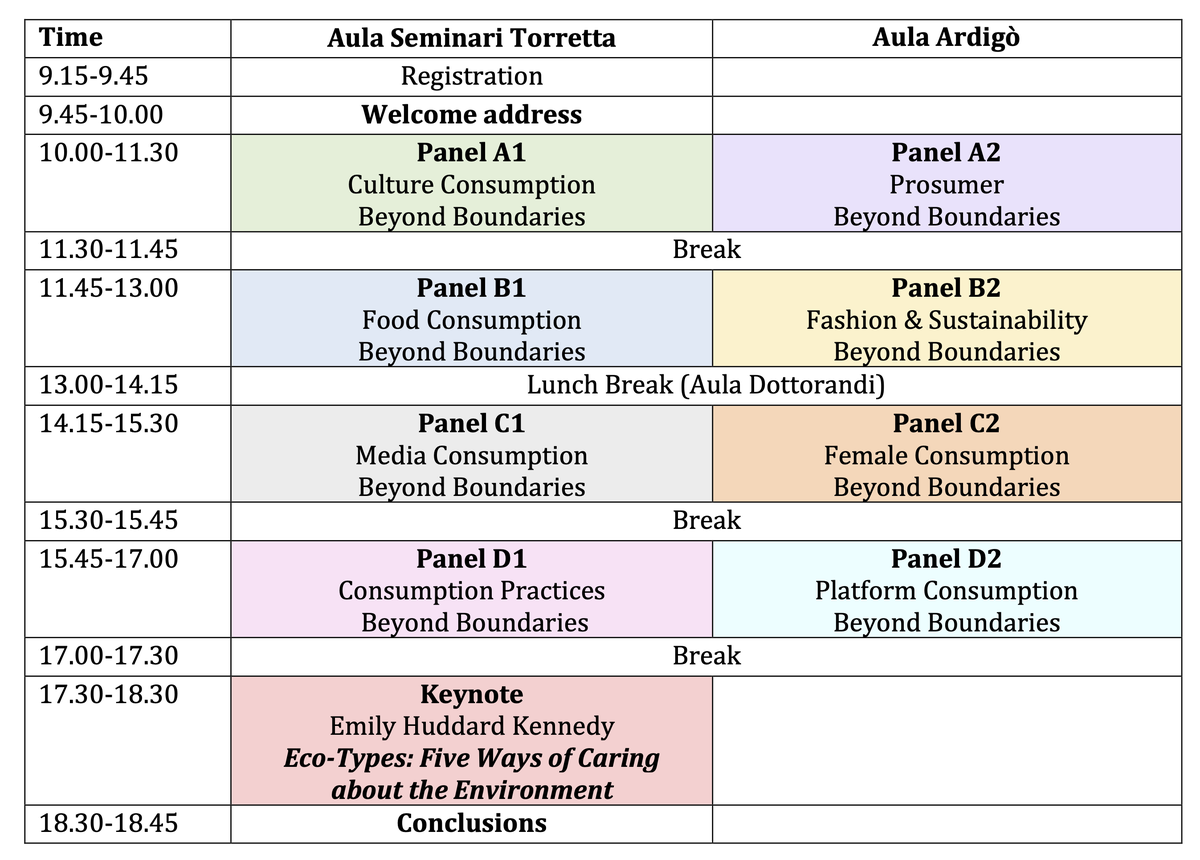 Following the conference held in Oslo in 2022 and as the next ESA conference will not take place until 2024, the RN5 Board Members are happy to announce a series of mini midterm meetings to be held simultaneously in various locations on 28 August 2023.
These mini-midterm meetings will take place around the theme Bonding beyond boundaries to illustrate the geographical dynamics of our communities and explore how the sociology of consumption community influences and benefits from various other disciplines.
As a community, we can draw inspiration from literature to the arts, from environmental studies to the medical sciences. These meetings may also include social scientific and sociological topics that are relevant to the consumer economy, such as digital humanity, gender studies and futures studies. Setting ambitious goals includes working with innovative methods, such as living labs or visual sociology, or even including non-European perspectives, or considering the blurred boundaries due to the hybridisation of society.
All mini-midterm meetings are incorporated into this general theme, while each venue will carry forward a specific sub-theme, as reported below.
Our various locations will share a keynote speaker, Professor Emily Huddart Kennedy, who encourages us to think beyond borders in her recent book Eco-Types: Five Ways of Caring about the Environment.
While certain ways of being "environmental" are well recognised, Kennedy invites us to recognise that caring for the environment does not manifest itself in one and only way. "Environmentalism beyond boundaries" means going past the consensus of what can be seen as the right way to care for the environment. While the mini-midterm attendees will be in various locations, the online keynote speaker will unite all attendees in a common discussion.

The research network addresses consumption in its social, cultural, symbolic, economic, political and material dimensions. It welcomes theoretical, methodological and empirical contributions to the study of consumption in a large range of areas: sustainability, political consumption, fashion, food and eating, tourism, culture, bodies, technology etc. In doing so, it intersects with other sociological fields, such as economic sociology, sociology of health, the family, gender, age and generations, the study of space and cities, or social stratification. Thereby the research network contributes to societal debates on contested and challenged aspects of consumption and assists in advancing associated policy measures and societal developments.