Third International Conference on Subdivision, Geometric and Algebraic Methods, Isogeometric Analysis and Refinability in ITaly
Rimini, Italy                            September 20-24, 2022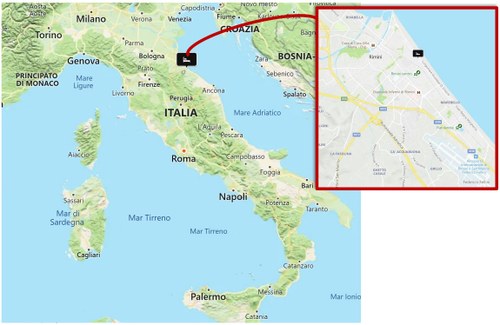 The 2022 SMART Conference is currently being planned to take place in person, with selected talks streamed live to registrants unable to travel to Rimini.

Requests by registered speakers to present remotely will be considered on a case-by-case basis and granted only in exceptional circumstances.
Important dates:
Registration: opening March 31, 2022 - closing June 30, 2022
Submission of title and abstract for oral/poster presentation: opening March 31, 2022 - closing June 30, 2022
Notification of abstract acceptance: July 10, 2022
Room reservation at Litoraneo Suite Hotel (mandatory): opening March 31, 2022 - closing July 31, 2022  (*)
Conference: September 20-24, 2022
(*) For late reservation see cancellation policy on the "Hotel Reservation" page.
The main goal of SMART Conferences is to bring together researchers working in the fields of Subdivision, Geometric and Algebraic Methods, Isogeometric Analysis, Refinability and related Applications, with special emphasis on new emerging research areas.
Topics of interest include, but are not limited to:
Applications of Algebraic and Differential Geometry,
Computer Aided Design,
Curve and Surface Design,
Isogeometric Analysis,
Refinability,
Approximation Theory,
Subdivision,
Splines,
Geometry Processing,
Wavelets and Multiresolution Methods,
Applications of geometric methods to industrial computations,
Geometric deep learning,
Computational Imaging,
Industrial Design.
Invited Speakers:
Carla Manni (Università di Roma "Tor Vergata", Italy)

Hartmut Prautzsch (Karlsruher Institut für Technologie, Germany)

Carola-Bibiane Schönlieb (University of Cambridge, United Kingdom)

Thomas Takacs (Johann Radon Institute for Computational and Applied Mathematics, Austria)

Michael Unser (École polytechnique fédérale de Lausanne, Switzerland)
Johannes Wallner (Graz University of Technology, Austria) 
Previous SMART Conferences