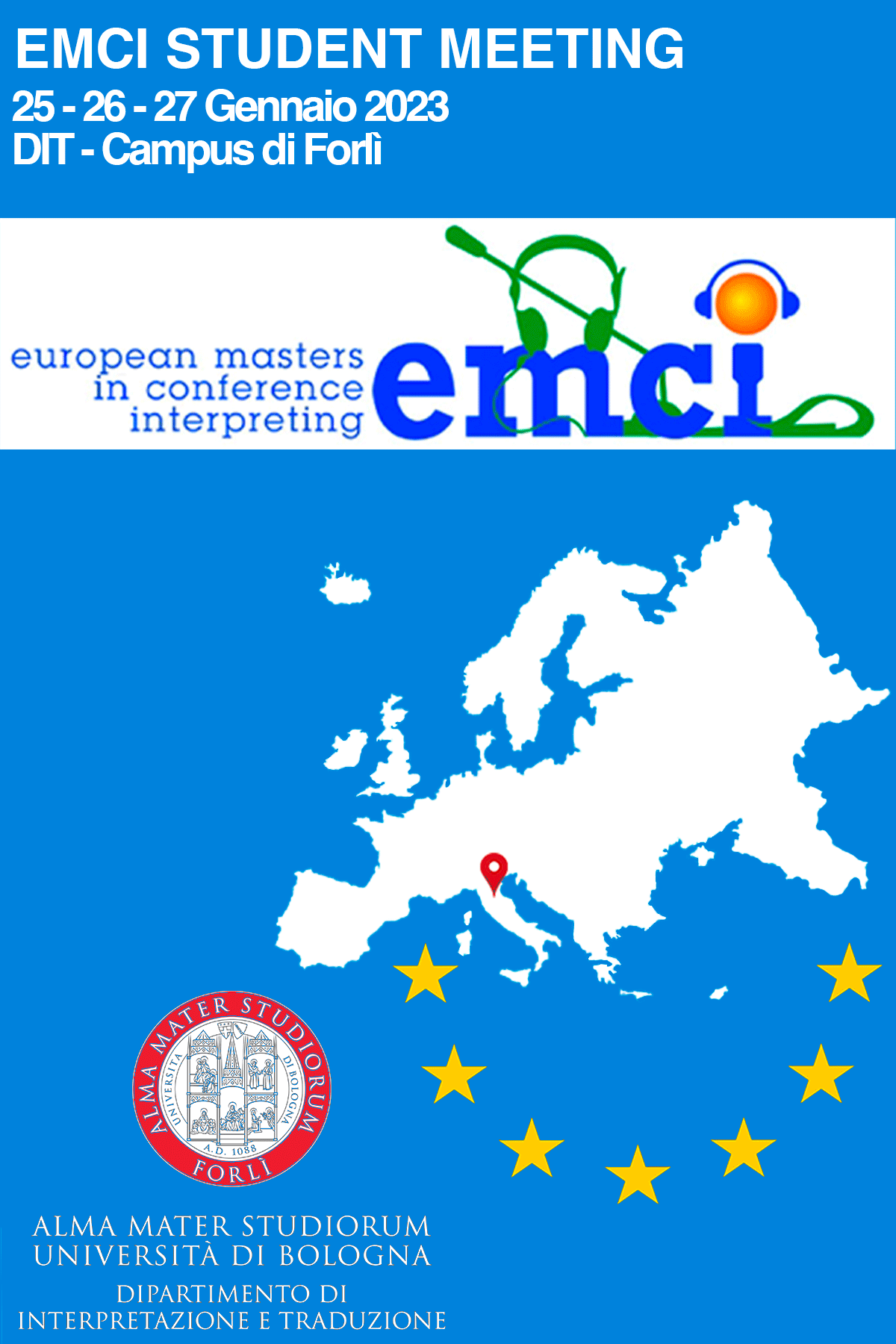 ***This event is reserved to students of active partners of the EMCI consortium ***
Dear EMCI students,
We cannot wait to welcome you to the next EMCI Student Meeting! We are deeply honoured to host such a meaningful event, which every year provides students from our universities with the chance to meet with their peers, discover a new academic environment (in some cases in a country where they had never been before!), exchange interpreting practices, expand their knowledge and put their skills to the test.
This year, the meeting will be held in the city of Forlì, home to the Department of Interpreting and Translation of the University of Bologna, on 25th-27th January 2023, but the opening ceremony will take place on Tuesday, 24th January at 5pm, so keep that in mind when planning your trip. You can find more details about it in the dedicated section of the website ("Opening ceremony").
By clicking on the "Travel and accommodation tips" page, you will find some useful information on how to get to Forlì and where to stay, whereas in the "Glossary" section we published Italian translations of a few words and phrases which we thought might come in handy during your stay in Forlì.
We will strive to make this experience as enriching and memorable as possible for all the participants. We hope you will be able to make the most of it and enjoy your time on our campus. We are looking forward to meeting you all in Forlì next January!
Should you have any questions, please do not hesitate to contact us by writing at cecilia.provenziani2@unibo.it
Best,
Cecilia Provenziani (for the organising committee)